Below, you will find seven ways on how to become a more successful person in life. Each of these tips will offer you common sense advice, and if followed, will be virtually guaranteed to make your life more successful.
Before you rush off and start reading them though, just remember that achieving success takes a lot of hard work, time and effort.
So if you are hoping for some tips to make you an overnight success, then I'm sorry, because you are going to be sadly disappointed as that's just not the way that success works.
So with that out the way, let's get started!
1) Read One Hour Each Day
The average person reads less than one book per year, and 80% of all books sold are bought by 20% of the population. This means that only a small percentage of people read books, and those who do read, make up the highly educated and successful top 20%.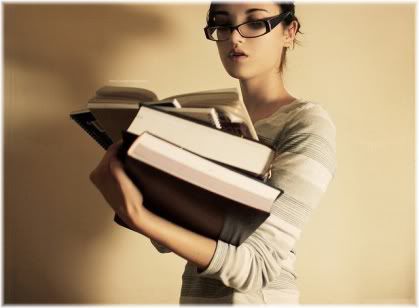 In fact, virtually all highly successful individuals do some form of daily educational reading. This may involve reading a business magazine related to their career, or reading a personal development book to improve a certain area of their life.
Regardless of what they read, they make sure that it contains useful and meaningful information from which they can benefit in the long run. If we compare this to people who are generally unsuccessful in life, you will find almost the exact opposite.
Unsuccessful people do virtually no reading whatsoever, except perhaps maybe the TV guide. They spend the majority of their free time watching TV and entertaining themselves with mindless shows that provide little or no beneficial information that a person can use to better themselves with.
Is it any wonder why people who read a lot tend to be more successful in life? Of course it isn't. It's just basic common sense.
If you spend most of your time wasting it in front of the TV, eventually you will turn into a waster. If you spend most of your time educating yourself in front of a book you will gain knowledge that those watching TV do not have, and consequently, will be able to use that knowledge to bring more successes into your life.
It is often said that if you go into the home of a millionaire that the first thing you will see is a large bookshelf full of books that person has read, but when you go into the home of a poor person, the first thing you see is a large widescreen TV and a massive collection of DVDs.
Of course, this isn't a universal rule that applies to everyone, but in general, you would be surprised at just how accurate it is.
If you are able to spend one hour reading each day that will translate to 1 book per week, 4 books per month or 52 books per year. In a society where the average person reads less than 1 book per year, what sort of an advantage do you think that will give you?
Of course, you will only benefit from all this reading if you are doing educational reading. So if you spend most of your time reading comics or fantasy novels, then you might as well just be watching TV as that type of reading is not going to make you a more successful person in life.
Benefits of educational reading
Improved concentration and focus.
Develop a wide range of knowledge.
You can become an expert in a subject relatively quickly.
Beneficial for overall brain health.
2) Cut Out the Crap
Will doing what I am now doing benefit my life? Try to ask yourself that question whenever you do something during the day. If the answer is no, then cut it out because it's not going to make you a success in life.
In today's society we live in a world where there are so many things that a person can entertain themselves with. Whether it be listening to music, playing video games, reading celebrity magazines or watching TV shows or movies, it's quite easy to distract yourself and have fun in the process.
Of course, none of these things will benefit your life in the long run, and if that's all you do, then you are virtually guaranteed to experience failure at some point in your life.
If you want to be successful in life, you must therefore discipline yourself to focus on doing the things that will add value to your life and away from the things which won't.
This, however, is easier said than done, as it's a natural human tendency to prefer doing what is fun and easy over what is hard and necessary. But hey, whoever said achieving success was easy?
Don't make the mistake though of believing that one should never enjoy themselves, as that, after all, would make life very dull and boring.
We all need to have fun, and relaxing occasionally can help you to work harder overall. But if you want to be successful, you need to find the right balance between working and playing.
So if you spend most of your time entertaining yourself, and very little time doing things to better yourself, don't be surprised if you never achieve success because nobody becomes successful by wasting their time.
Benefits of cutting out the crap
More time to spend on valuable activities that enhance your life and career.
Become successful in a shorter period of time.
Develop knowledge and skills which other people do not have.
3) Listen To Educational Audio Books
The average car owner drives 10-20 thousand miles per year. This can be as many as 500-1000 hours per year in the car, which translates to about 10-20 40 hour weeks!
Most people spend this time listening to the radio, what a waste! Imagine how much extra information you could learn by listening to educational audio cassettes instead!
Any form of transportation that is used daily, such as a bike, bus, train, car or even just walking on your own two feet, is an ideal time for learning. So use it wisely!
There are many excellent audio books available that can be purchased at low-cost or even rented for free from your local library on a wide variety of subjects.
You can, for example, get audio books on how to start a business, to help you learn a foreign language, and to help you improve your communication skills.
Nowadays, almost all paperback books come with audio book versions, so there really is an endless amount of subjects you can learn about.
Audio books are a great way to learn new information because you can do other things while you listen. For example, you could be listening to an audio book while you cook, clean your home, exercise or even when you are lying in bed.
This makes audio books an excellent option for busy people who may not have time to sit down and read, and can help them to build up their total of books they read each year without taking any extra time out from their day.
Most people also find that they are able to get through books a lot faster by listening to them than if they were reading them by themselves.
So if you are a slow reader, or simply don't like to read, make the most of books on tape because they can be a valuable aid in helping you to bring more success into your life.
Benefits of educational audio books
Read books faster than normal.
Improve brain function and listening skills.
Become an expert in your field.
Do other things while you learn.
4) Get Up Early
Instead of watching the morning news or reading newspapers, spend the first 30-60 minutes of your day reading something educational and related to your field of interest or career.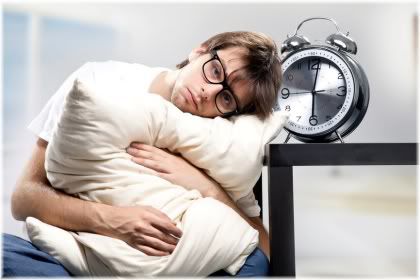 Afterwards, spend a few minutes rewriting your goals for the day so that you can give yourself a sense of purpose and increase your focus for the hours ahead.
Remember, you will have the most influence on your subconscious mind in the morning and at night, so make sure that you feed your mind with beneficial and positive information during this period.
Early morning can also be a good time to get some work done, as most people will still be sleeping which means that you will be able to work in peace and without being disturbed.
Try working or studying in the morning and you will be amazed at how easily you are able to concentrate and just how productive you become.
Exercising in the morning can also be very beneficial, as it's a good way to fit exercise into a busy work schedule and boost your energy levels for the day ahead.
It should be noted though, that not everyone is a morning person. So if you tend to stay up late at night, then use that time instead.
Just as long as you will be able to sit down quietly and be free of distractions, you will still gain the same benefit as the morning worker.
Benefits of getting up early
Starts the day in a positive and productive way.
Unlikely to be disturbed or distracted in morning.
Fit extra time into a busy work schedule.
Helps encourage good time management skills.
5) Invest In Yourself
If you own a business then you know that it's always a good idea to invest a portion of your profits back into your business as this helps it to grow and get stronger. People are no different.
Since your biggest asset is your mind, spend money on educating yourself by buying books, audio tapes, attending lectures given by experts, training yourself in a particular skill or going to college. The more you spend on improving yourself, the bigger your rewards will be.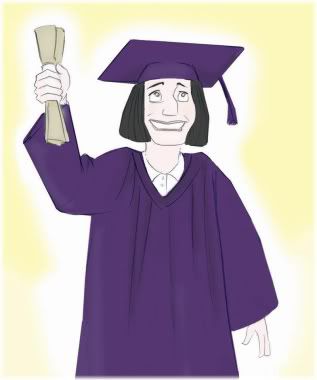 Unsuccessful people do not do this. They spend the majority of their money either on things which will not help them to become more successful, or on things that will actually make them less successful in life such as entertainment products.
Use your hard-earned money and invest in assets, things which will appreciate in value over time. Stay away from liabilities, the things which depreciate in time. Following this simple rule will not only make you a smarter person, but it will also make you much richer too!
Note: If you don't have much money to spend on yourself, then you can still invest your time by learning all that you can about a particular area that you want to become successful in. The Internet can be used to do this at virtually no cost.
Benefits of investing in yourself
Increase your long-term personal value and financial worth.
Avoid wasting money on things which make it harder for you to achieve success.
Expand your knowledge and skills.
6) Become A Learning Machine
Make it your goal to learn as much as you can about your field of interest, and never assume you that know everything. The old saying "the more you know, the more you realize you don't know" is very true. Only stupid people say that they know everything.
Have an open mind and study people who have already achieved success at the thing you are trying to do. This can be an extremely effective way to motivate yourself and to show yourself that what you want to accomplish is possible.
Using this motivation, you will find it easier to stick with your personal goals when things get tough and you feel like giving up.
Finally, never be afraid to ask people for help, as you will find that successful people more often than not will be more than willing to help or give you advice.
If you can develop the mindset of always wanting to learn and develop a hunger for new information and skills, you will eventually acquire what you need to acquire in order for you to achieve the goals that you set for yourself.
Benefits of becoming a learning machine
Becomes easier to focus on the beneficial things in life.
Rapidly develop skills and knowledge.
Achieve your aims and objectives faster.
Increased motivational energy.
New information helps to promote brain health.
7) Get Into Goal Setting
Goal setting is perhaps one of the most important skills that you could ever develop in life. Having personal goals gives you a target to aim for, and as a result, helps you to guide your life in the direction that you want it to go.
All successful people have goals, and the success that they are now enjoying is largely a result of completing past goals which they set for themselves.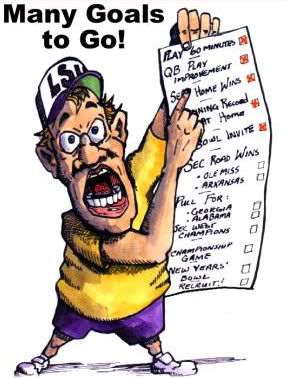 Very rarely do long-term unsuccessful people have goals, and if they do have goals, they are probably unrealistic goals such as hoping that one day they will get rich by winning the lottery.
Think about all the areas of your life that you would like to become more successful in and set goals in each of those areas. At a bare minimum, you should have health goals, financial goals, personal goals, career goals and relationship goals.
Decide what you want, write down your goals and then create a plan of action to help you accomplish them.
Without setting goals, you will be placing a massive handicap on your ability to achieve success in life. So make sure you don't make that mistake!
Benefits of goal setting
Gives your life direction.
Increases the likelihood that you will get what you want out of life.
Focuses your mind on the things which will bring you long-term success.
Vastly increases your chances of being successful.
Reviewed – 26th March 2016