Movement in the stock market occurs as a result of stock prices going up or down. If the majority of investors are buying stock, then prices go up. If the majority of investors are selling stock, then prices go down.
People buy or sell stocks largely as a result of the expectations they have about how the market will perform. Generally speaking, if people think that the economy is going to do well, then they buy stocks. But if they think that it's going to do poorly, then they either sell the stocks they own or don't buy any more.
A rising stock market is referred to as a bull market, although at the start of a bull market the market doesn't look very bullish at all. This is why it can be so difficult for investors to recognize the start of a bull market, but for those skilled enough to do so, they can expect to reap large financial rewards.
Recognizing the Start of a Bull Market
Bull markets usually start in the depths of a bear market (a declining market), and although it's hard to know exactly when the stock market will turn bullish, there are some lessons that we can learn from previous stock market trends as detailed below:
1) Pessimistic Signs of Recovery
Bull markets tend to start in the depths of pessimism. Investors who have been affected by the bear market avoid stocks or sell the stocks they own, and analysts talk down the market causing stock prices to fall even further.
But eventually share prices drop to a level where their price outweighs their risk, and so investors begin to buy stocks again which then causes things to rise.
2) Improving Economic Statistics
Once an economy has hit the bottom, economic statistics slowly start to improve. One such economic indicator you should look for is the Index of Leading Economic Indicators (LEI).
From this information, you should be able to determine whether or not the economy is starting to recover, before you go ahead and make an investment. This can prove to be a far more accurate way of predicting future bull markets.
3) War & Peace
Generally speaking, war or major natural disasters tend to be bad for the economy and the global financial markets as a whole. However, some industries will benefit and so are likely to see the value of their stocks increase as a result of such events.
In times of war, this is likely to include military or defence related companies. When natural disasters occur, construction or aid companies are likely to benefit.
The eventual effect of this on the economy often serves to stimulate it into a recovery.
This, however, tends to be a long and drawn out process, as although wars can lead to the development of new technologies and cause governments to push through more radical measures of change, in the short-term, wars tend to depress the economy as they often mean less public spending and increased taxes.
As Steve Jobs once said, "creation is messy". So sometimes you need a major event to shock the system and break down the old order, so that a new, better and stronger order can emerge in its place.
4) Sustained Rise in Earnings
If a company has earned $1 per share for the past few years, and this year its earnings are now $1.20 per share, you can view that increase as a good sign of a potential future increase in earnings.
Since earnings and profitability are what drive the value of a company's stock, the more money a company makes, the higher its stock value is likely to be. However, one year of increased earnings doesn't guarantee that a company will continue to experience positive growth the next year or the year after.
For this reason, it's important that you look for companies which have a proven track record of positive earnings. Ideally, this should be at a growth rate of around 10 percent or higher.
Growing earnings are important for several reasons. The first, is that they indicate a company is being managed well, and second, increasing earnings offset the effects of inflation which erode the purchasing power of money.
If a company's earnings stay constant, then that company's ability to grow will decrease because the value of its money will decline as a result of inflation.
5) Pessimism From the Media
The mainstream media can sometimes be a useful indicator of the direction the stock market is going to take, because by the time they find out about an economic trend and report on it, that trend has usually already played itself out and is probably ready to change course.
A good example of this can be found with Amazon.com CEO Jeff Bezos, who was voted Time magazine's Man of the Year in 2000. Shortly after this, however, Amazon's stock fell over 90 percent from its high in late 1999.
So it is not uncommon for the media to report that the stock market is taking one direction, when in fact it is about to take another.
6) Indicators of Change
When the economy suffers, so do individuals and companies. Since in a bad economy people are unlikely to make major financial commitments, they choose to hold back on purchasing expensive items such as new cars, houses and luxury goods.
The industries that produce these items suffer as a result, because sales of expensive items start to fall and reach a low point. However, as the economy improves and people start to buy these expensive items again, these industries experience increasing sales and profit.
Keeping an eye on such industries can therefore be used as a gauge of how well the economy is doing and which direction the stock market is headed.
7) Increase in Book Value
The book value of a company refers to a company's value as it appears on a balance sheet. This is equal to total assets minus liabilities.
The reason book value is important is because it tells you which companies have increasing assets and which companies have increasing debts.
Book value therefore tells you the true value of a company, and is a more accurate financial description of a company than market value, which itself is often over inflated.
A company with strong fundamentals will have an increasing book value over time, which, in turn, will then drive up the market value and subsequently, the stock value.
When looking at the book value of a company, there are several things that you should pay attention to:
Debt that stays at the same level as assets rise
Assets that stay level as debts decline
Assets that rise with debts that decline
Either one of these will increase book value, and are signs of a company with a strong financial future. At a minimum, look for companies that have total assets which exceed total debt, preferably at a ratio of at least 2 to 1 or 3 to 1. The less debt, the better.
8) Positive Media Coverage
When you hear good news about a company or industry in the media, there is a good chance that stock prices are going to go up because some investors will start buying those stocks.
But don't be fooled into thinking that just because the media is talking up a particular company that they are a good buy.
There have been many examples in the past, for example, such as Enron, where the media has praised a company and caused stock prices to soar, only for them to later crash.
9) Heavy Insider Buying
The people who know best about how a company is doing are those who are on the inside; the managers and senior personnel.
If you find individuals such as the CEO buying lots of stock for themselves, or the company buying its own stock, you can consider that to be a good sign that the company's stock prices are going to increase.
When looking for insider buying, look for buys that occurred over several months. This is because insider buying typically does not occur over a period of a few days.
10) Influence of Analysts
You should never make an investment decision based on what a stock market analyst tells you without doing the research yourself.
But this is not to say that the views of analysts are not important, because they are. As what analysts say very often cause stock prices to go up or down.
An influential analyst who is in the public eye and recognized by investors, can therefore be a very powerful person in the stock market.
So pay attention to what they say even if you don't follow their advice, because they could cause your stock prices to go up and make you a small fortune.
11) Demographic Change
A company which targets its products or services to a particular age group can be a good company to invest in if you know that age group is going to expand in the future.
For example, if a company targets senior citizens and the number of senior citizens is likely to expand in the future, then it may be worth buying stock in that company because their stock value is likely to increase as more pensioners buy their products over time.
As a stock market investor, you should therefore pay attention to growing trends in society. For example, sections of the population that are growing or shrinking due to changes in age or ethnicity.
12) Consumer Groups
The amount of profit a company makes is determined by whether consumers like and buy that company's goods or services. The more consumers like what the company produces, the higher its profit will be and the higher its stock prices will be.
Consumer opinion is therefore very important in determining the value of a company's stock. As a result, you should pay attention to consumer satisfaction and feedback publications to gain an understanding about what the public thinks of a product.
If you are able to identify developing positive trends early, you may just be able to cash in on the next big product that everyone wants to own.
13) Bond Ratings
A poor or deteriorating bond rating should be seen as a major warning sign about the financial health of a company. If a company is likely to experience financial problems in the future, the value of its stocks in the stock market are likely to decline.
Conversely, a strong bond rating (e.g., AAA) indicates that a company is in good financial condition and is likely to perform well in the future.
14) Takeover Bids
Making investment decisions based on rumors of a takeover bid, without first analyzing the fundamentals and looking at earnings growth, is a bad idea.
But with that said, if you are considering buying stock in a particular company, and there are rumors of a takeover bid, be aware that the price of those stocks are likely to increase.
Investing in a Bullish Stock Market
In the stock market, a bull market is a rising market, and during a bull market, the value of just about every stock goes up. However, whilst this is certainly good news for investors, a bull market does carry some risks.
One of the major risks is the effect that a bull market can have on how investors make investment decisions. As if the stock market is doing well, and so the value of stocks are increasing, investors can very easily start to become overconfident.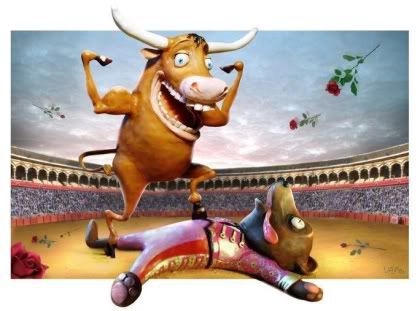 Some investors, for example, may then start to believe that their success is solely due to their ability as an investor, rather than the fact that they are in a bull market.
As a result, investors can very easily fall into the trap of making increasingly risky choices, using less discipline and relying on less diligence and research when buying stocks.
But when the market suddenly changes and catches them off guard, it is not uncommon for such careless investors to suffer big losses. Which is exactly what happened when the dot-com bubble burst.
So the bottom line when it comes to successful stock market investing, is that no matter how well or how poorly the market is doing, you should never forget the fundamentals, because ultimately, they are what determine how well your investments will perform.
Another key to becoming a successful investor, is being able to identify the start of a bull market or the end of a bear market. The more accurately you can do this, the higher your returns will be later on.
If you are successful in spotting the start of a bull market, be aware of the following points before you purchase any stocks:
1) Hunting for Bargains
At the very tail end of a bear market, stock prices have pretty much hit rock bottom. This has come as a result of investors selling stocks and stock market analysts talking the market down.
For you as an investor, this is a great time to buy because it means you can pick up stocks at very low prices.
The trick, however, is not to just buy any stocks, but to purchase stocks in companies that show positive growth in terms of sales and earnings.
Look for companies which have strong fundamentals. Do they have increasing sales and earnings from the previous year? Or are they in decline? Will a company's products and services still be in demand next year?
Asking yourself questions such as these, should help you to gauge the financial health of a company and determine whether or not they are worth investing in.
2) Your Tolerance of Stock Risk
Some stocks are more aggressive choices than others, and the choices you make largely reflect your risk tolerance.
As a stock market investor, you therefore need to decide whether you want to invest in small cap stocks with rapid growth prospects but with higher risk, or large cap stocks with slower growth prospects but with lower risk.
3) Choose Appropriate Industries
Although the price of virtually all stocks in a bull market tends to increase, not all do, and some may increase more than others.
For this reason, you need to identify the industries which you think will perform well when the market starts to recover, as these industries will give you the greatest return on your investment.
4) Diversify Your Investments
Although it can be tempting to put all your money into the stock market when it's doing well, if things were to change suddenly and you hadn't diversified your assets, you could find yourself in very serious financial trouble.
In a bull market, try to diversify your investment portfolio by investing in different types of stocks from different industries.
It is also a good idea to diversify by putting your money into non-stock investments, such as savings bonds, bank accounts and investing in precious metals, such as gold or silver.
5) Your Investment Goals
Regardless of how well the stock market is doing, it is important that you never lose sight of your investment goals and your reason for investing in the first place.
For example, a 35-year-old is likely to have a very different investment strategy than a 65-year-old. Whereas the 35-year-old may be interested in rapid growth with small cap stocks, the 65-year-old may be happy to play it safe with large cap stocks.
Some investors may even have little money invested in the stock market because they have already reached their investment goals, and so are more interested in preserving their wealth than growing it.
So the bottom line is to always remember your investment goals and don't lose sight of them, because if you do and something goes wrong, you may never end up achieving any of your goals at all.
Recognizing the Start of a Bear Market
A falling stock market is called a bear market, and it occurs when stock prices are in decline and investors are no longer buying stock or are selling the stock they own.
As a financial investor, being able to recognize the start of a bear market, or the end of a bull market, is absolutely critical to your success.
If you invest your money at the wrong time for example, you are likely to purchase overvalued stock that will most likely decrease in value.
However, if you invest at the right time, you are likely to purchase undervalued stock cheaply and see a good rate of return on your investment later on.
Below you will find some of the signs to look out for which indicate an emerging bear market:
1) False Placed Optimism
When the stock market is doing well, investors and analysts can sometimes get a little carried away. Take Irving Fisher, for example, who, as a well-known financial expert in 1929, stated that stocks had reached a permanent plateau and that investments would continue to be bullish for the foreseeable future.
A few weeks later, however, the stock market crashed and all the investors who listened to Fisher's advice lost a lot of money.
There were even some economists in 1999 saying the same thing that Fisher had said 70 years ago, only this time, it was right before the dot-com bust.
So when things are going well, don't fall into the trap of believing that the good times will never end. A sign of an emerging bear market is very often this false placed optimism in the future.
Usually, you will know when this optimism has reached its peak and that a bear market is just around the corner, when you start getting investment advice from friends, co-workers and celebrities on TV. During a bull market, everyone thinks that they are an expert at investing because their stocks are doing well.
It is during this time that you should be especially cautious about the investments you make, and not just take anyone's advice without researching the fundamentals first.
2) Debt
When people think that the economy is doing well, debt levels tend to hit record highs as people choose to buy luxury items, often at the expense of going into debt.
In 1999, for example, just before the dot-com bust, debt levels hit highs in almost every category, such as in the corporate, consumer and mortgage sectors.
Having too much debt can result in a company going bust, just like Enron did, a company which, one year before its collapse, was being recommended by many analysts as one of the top ten stocks to buy for the long haul.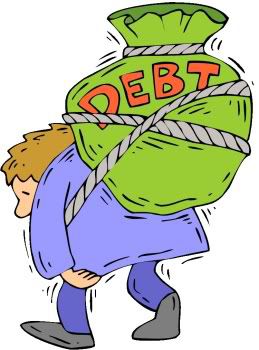 The reason that debt is significant in terms of stock market investing, is because when a person accumulates too much debt, it can only be removed by repaying that debt or by filing for bankruptcy.
If debt cannot be repaid the economy starts to suffer, as there is less money available to spend which then affects everyone including consumers and producers.
The recent Eurozone crisis provides a vivid example of this, as countries with high level of debt, such as Ireland, Spain, Italy and Greece, have seen decreased consumer spending and companies going out of business as a result.
The key signs to look out for which could indicate an upcoming bear market, is an increase in the number of people filing for bankruptcy and rising national debt.
3) The Money Supply
When the money supply of a country grows beyond the economy's needs, you can expect big problems on the horizon.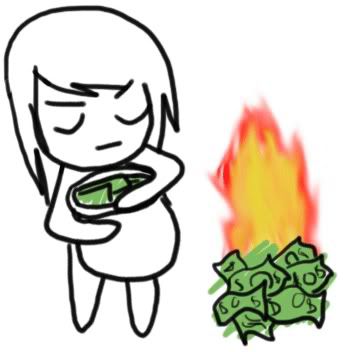 As more money is pumped into the system, more money is circulated through the banks. This money then flows into investment projects, but due to the abundant money supply, much of it is wasted by people who make poor investment decisions.
The long-term effect of this, is that it imbalances the economic system which will eventually lead to economic downturns that can take many years to fix.
Increasing the money supply can also result in inflation, whereby prices rise due to the weakening of a country's currency. If salaries do not rise in line with inflation, consumers will purchase fewer goods due to having less money available to buy things with.
4) Government Intervention
Taxes, regulations or other government actions can easily break up a company and put its stock prices in decline.
So if you are invested in a company which is sensitive to political developments, make sure that you are well-informed by reading the relevant financial publications.
In the past, drug, tobacco and computer companies have suffered in the stock market due to government actions.
It therefore pays to stay up-to-date with such developments, as this will allow you to react quickly should anything happen that could affect the value of your stocks.
5) War & Conflict
Any significant disturbances to the world order can have a negative impact on financial markets. So be on the look out for possible wars that could occur in the future, as these may signal a downturn in the market.
Non-military world conflict can also negatively impact financial markets, so be aware of trade wars, tariffs and boycotts which could affect the value of your investments.
6) Slowing of Earnings
In the long-term, a company can only exist if it's making a profit. If a company doesn't make any profit, then this usually indicates that it's in poor financial condition and is experiencing declining earnings.
For this reason, you should always pay close attention to the earnings of the companies you are invested in. Are they increasing? Or are they decreasing? And if so, why?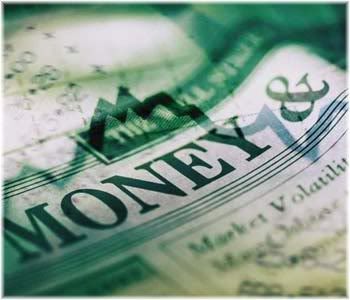 If you find that earnings have dropped, don't panic, as it could be temporary. Apple, for example, experienced years of low earnings and appeared to be in decline until Steve Jobs came back and turned it around. Apple is now one of the most valuable companies in the world.
What you should be looking for, is how a company is doing in the current economic climate, how it's doing compared to other companies in that industry and how that industry itself is doing.
The bottom line is that a company's earnings are the most important measure of its success, and if they aren't doing well, then the company probably isn't either.
7) Slowing Sales
When investing in the stock market, you should ideally be looking for companies that have strong and rising sales or have the potential for such growth in the future. If sales start to decline, then this will affect earnings which will then affect the value of your stocks.
Sales for a company should consistently rise. If they are not rising, then this may be due to the economy, the company having marketing problems, a competitor eating away at its market share, or new technologies replacing the company's existing products and services.
Whatever the reason, if sales are slowing down be sure to find out why, as it could signal that your stocks are in decline.
When analyzing sales, look at sales in terms of what the company usually sells; its main products and services.
If a company sells something else, such as equipment, real estate or a subdivision of its business, which it doesn't normally sell, then this could create an artificial blimp in its sales figures giving you a false impression of that company's financial strength.
8) Over-Excited Analysts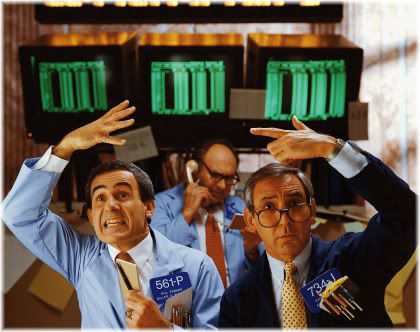 Sometimes, you may hear an analyst talking up a particular stock, even though your own research tells you that stock is a loser.
Unfortunately, in the world of the stock market, you can't believe everything you hear because some analysts are employed by companies who use them to promote their own interests.
Be on the lookout for stock market analysts who give glowing recommendations to companies that have no income and lots of debt. When the "pros" say buy, it's usually a good time to sell your stock.
9) Insider Selling
Heavy insider selling is one of the sure signs that a stock is in decline. This occurs when investors are trying to get out before the value of those stocks hit rock bottom.
For example, if you notice the president of a company, the treasurer, the vice president of finance or any other significant member within that organization selling their stock, then that stock is probably in decline and so it's a good time for you to get out also.
10) Dividend Cuts
For investors who own income stocks, dividends are their primary consideration because they act as an additional source of income. Sometimes, though, such as when a company is having financial difficulties, it may cut dividend payout rates.
Under certain circumstances, this can be a good thing for the overall health of the company. But most analysts see dividend cuts as a sign that a company is having trouble with its earnings or cash flow.
So look out for dividend cuts as they may be an early warning sign that a company is in financial decline, and that soon afterwards, the value of your stocks could also be in decline.
11) Increased Negative News Coverage
Negative reporting about a company in the media can very often lead to declining stock prices.
Look out for negative reporting and investigate whether what's being reported is true or not. If what's being reported is true, then it's probably time to sell that stock.
12) Industry Problems
Being a large company is no guarantee that you will be around forever. Large companies are not too big fail, especially if they are in a declining industry.
If you are invested in a company that is doing well, look at how the industry it's in is doing. If that industry is headed for decline, or is already in decline, then the decline of your company and the value of your stocks will be soon to follow.
In addition to this, also pay attention to the health of related industries as problems in one industry can quickly spread to a related industry. If you are concerned about your investments, protect them with trailing stop-loss orders.
Investing in a Bearish Stock Market
Whilst some investors recommend that you adopt a buy and hold strategy when investing in the stock market, there are some instances, such as the start of a bear market, when holding onto your stock can prove to be financial suicide.
But in all likelihood you will never be able to accurately predict when the stock market hits rock bottom or reaches its maximum peak. As the best you can really hope for is being able to identify the signs of an emerging bear or bull market.
Even though you may not end up making the maximum profit on your investments, you will still be well ahead of the crowd if all you do is recognize when the market is going to drop and when it's going to go up.
Below we look at several important points that you should take into consideration if you wish to be successful during an emerging bear market. Should you hold onto your stocks? Should you sell them? What should you do in an uncertain market? Let's find out!
1) Analyze Your Financial Situation
Regardless of how well or poorly the stock market is doing, it's always a good idea to review your current financial situation before you buy or sell stocks.
Things to think about include the security of your financial situation, how much money you have saved in reserve as an emergency fund and your current level of debt or expenses.
If you find that you are in good financial standing, then you can probably afford to buy some stocks. If, however, you are in a poor financial standing, then you may be unable to buy or you may be forced to sell the stocks which you currently own.
2) Keep Cash
During a bear market, the value of your stocks are likely to fall in value. As a result, it's a good idea to ensure that you have access to sufficient amounts of cash to see you through these times.
Ideally, this cash should be kept in a safe place, such as an interest bearing bank account, bank bond or money market fund.
If you have your money invested in such areas, rather than being solely invested in the stock market, you will still be able to earn interest on your money even though the market isn't performing well.
Having money tucked away not only gives you peace of mind, but it will also give you time to think about what other sorts of investments you could make.
For example, while your money is earning interest in a bank account, you could be looking for undervalued stock with strong fundamentals that would make a good future investment.
3) Use Trailing Stops
Trailing stops are the active use of stop-loss orders on a given stock, and determine the minimum level at what price a stock should be sold. As a result, they are a favored method used by many investors to protect the gains they make on their investments.
For example, if a stock is at $50 and you have a stop-loss at $46, if your stock moves to $56, you could change your stop-loss from $46 to $51.
During a bear market, it is generally recommended to set your stop-loss nearer the market price.
For example, if you bought a stock at $60 per share and it is now worth $120 per share and you also kept a trailing stop at 10 percent below the current market price, then during the start of a bear market you would change this trailing stop from 10 percent to 5 percent.
Investing in Uncertain Times
During an uncertain market you will often hear numerous analysts giving opposing points of view. Some believe that there are signs of recovery, whilst others believe that things haven't yet hit the bottom.
As an investor, listening to such opposing viewpoints can very often cause confusion, because you are left uncertain as to who is right and who is wrong.
Stock Tips For Uncertain Times
During such uncertain times, the best strategy is usually to wait it out and see what happens. Although you may get it wrong, waiting it out keeps your money safe and this is what being a successful long-term investor is all about: minimizing your losses and maximizing your profit.
So remember, always base your decisions on the research you have done, and don't take unnecessary risks with your money. If you can adopt this simple strategy, you will find stock market investing carries less risk and more long-term benefits.
When & Why do Investors Sell Stock?
Eventually, there will come a time when you decide to sell some or all of the stock that you own. For some investors, this can prove to be much more difficult than just picking up the phone and giving their stock broker the sell order.
In general, there are two main scenarios in which a stock market investor is likely to sell their stock. The first, is when the stock market is doing well. And the second, is when the stock market is doing poorly.
Let's have a brief look at each of these two scenarios now:
Stock Market Up (Bull Market)
Selling stock when it has risen in value comes with the following concerns:
Tax implications
Selling stock under certain circumstances can affect your taxes, which may then cause you to reconsider selling your stocks because doing so will raise the amount of tax that you pay.
Emotional implications
Some investors who have owned a particular stock for many years develop an emotional attachment to it. This is especially true if that stock has been kept within the family for a number of years.
Emotional attachments to stocks can cause people to resist selling them, even if those stocks are performing poorly.
Stock Market Down (Bear Market)
The other major scenario in which an investor is likely to sell their stock is when that stock has lost them money. During times such as this, investors should be aware of the following issues:
Pride
There is no such thing as a perfect investor who gets it right all the time. When you sell stock and later realize that you made a bad investment decision, don't beat yourself up about it.
Everyone makes mistakes in the stock market, but if you can learn from those mistakes and then move on, you will find that you become a much more experienced and capable investor over time.
Separation anxiety
Owning stock for many years can cause some investors to feel as though those stocks are a part of them. This can then create a reluctance to sell, even if that stock is not performing well for them.
All stock market investors should see stocks for what they are; a way to help you achieve your financial goals and not something to develop an emotional attachment to.
Why Sell?
Regardless of whether stock prices have gone up or down, there are two major reasons why an investor would consider selling their stock:
1) The need for money
If you require money to pay off a debt or buy a new home with, then this may be a good time to sell some of that stock you own. Ideally, it would be better to deal with such needs through proper financial planning, but there will always be certain unexpected expenditures that you can't avoid.
Remember, stocks are there to serve you. So use them wisely, but only when you really need them.
2) Stock isn't performing as you expected
Sometimes when you buy stock it doesn't perform as well as you had expected or hoped. That's just the nature of the stock market.
If you determine that a stock is not fulfilling your investment objectives or your wealth building goals, then it's time to unload that losing stock and move on.
Of course, there is always the possibility that the stock value may increase in the future, in which case, it would be worth holding onto.
But if it has been consistently performing poorly, and you are fairly confident that it won't improve in the future, then get rid of it as holding onto to such a stock will only lose you more money in the long run.
Videos
Beginner Investing : What Is a Bull Market?
How to Invest in a Bull Market
Bull or Bear Market: A simple indication
How to Invest in a Bear Market
Reviewed – 28th March 2016