During the past decade there has been a growing trend in the number of people seeking plastic surgery abroad in a foreign country, and if you are thinking of having surgery, then this is something you may also have considered.
Going overseas for plastic surgery offers several advantages, the most obvious of which, being reduced cost.
Those who live in the UK, USA or Western Europe, for example, are likely to find the cost of international plastic surgery far cheaper than in their home country due to favorable exchange rates.
There are, of course, disadvantages to having plastic surgery done abroad. For one, you will be in a foreign country which may have lower standards of patient care than in your home country.
Furthermore, seeing a plastic surgeon abroad also makes it much more difficult to visit them in person for consultation meetings and then for checkups after your surgery.
But with that said, over a million Americans go overseas for plastic surgery each year, so it obviously can't be that bad if so many people are doing it!
Travel Considerations
Whilst it's true that plastic surgery procedures are generally much cheaper abroad, it's important not to forget the cost of the transportation that will be involved.
Usually, this will involve flying, but providing you book your ticket far enough in advance, this shouldn't add on too much extra cost.
However, due to the travel costs associated with having surgery abroad, plastic surgery in another country is only cost-effective for major procedures.
For example, rhinoplasty, breast augmentation or a facelift, are all very expensive procedures that cost thousands of dollars in the U.S.
So if you can get such a procedure done at a third of the price, or even at half of the price, which you would normally expect to pay in your home country, it makes financial sense to travel abroad.
But if you are considering minor procedures, such as Botox, microdermabrasion, or dermal filler injections, then the cost of travel is going to offset any savings you make and so there would be no point going abroad solely for those procedures.
For these reasons, many people who have plastic surgery in a foreign country often opt to have multiple procedures carried out together. Doing so can bring significant savings, and so will more than justify the cost of the journey involved.
How Far Should You Travel For Plastic Surgery?
Generally, it's recommended that you travel to a country which is as close as possible to your home country.
Not only will this save you money, but it will also make it much easier to see your surgeon for consultation meetings and then for checkups after your surgery has been completed.
Being close to home will also mean that should you experience a complication from your surgery, such as an adverse reaction to a drug or medication, you can quickly return back home if you feel that doing so would result in better quality medical care.
So where you choose to go for your procedure largely depends on your current location, but here are a few suggestions:
If your home country is Canada or the United States, consider having plastic surgery in Cuba or Latin America.
If you live in Australia or New Zealand, Asia can be a good place to have plastic surgery.
If you live in Western Europe or the United Kingdom, Eastern Europe is probably your best bet.
You may, however, have to travel further than you had hoped. For example, if you are seeing a specialist surgeon who practices in a country very far away from your own, then you will have no choice but to travel the required distance to see them.
Of course, some people purposefully choose to travel to the other side of the world so that they can combine their surgery with a vacation. This is something that we shall discuss in more detail a bit later on in this article.
Why Have Plastic Surgery Abroad?
Below you will find listed some of the most common reasons why people choose to have their plastic surgery performed overseas:
1) Reduced Cost
As shown in the tables below, the cost of plastic surgery abroad is usually at least half the price of surgery in the United States or the United Kingdom. And in some countries, mainly those in Asia, the cost is about a third of the price.
Importantly, costs for surgery abroad usually also include a stay in a hotel or apartment, visits to a clinic and a personal assistant. In comparison, the cost of plastic surgery in western countries generally only covers the procedure that you are having done.
Note: The above prices should only be used as a guideline to judge the relative cost difference between different countries.
2) Privacy
Not everyone feels comfortable having plastic surgery in their home country because they don't want others to know about it. By having surgery abroad, you can therefore tell people that you're going on vacation while you have your procedure and recover from it.
This is a great way to be discrete about your surgery and is something that celebrities often do.
For example, when Britney Spears was reported to have been released from hospital after supposedly breaking her leg, many people suspected that she had actually undergone breast augmentation surgery.
3) Greater Range of Procedures
You may find that the nip n tuck surgery you want to have done isn't performed in your country, or, if it is, you feel that you would receive better results if you went abroad.
One of the most common cosmetic procedures that people prefer to go abroad for is gender reassignment surgery, also known as a sex change operation, as countries such as Thailand, where such surgeries are performed quite frequently, can have better skilled surgeons than those found in western countries where sex change operations are relatively rare in comparison.
Some people also choose to have plastic surgery abroad in order to receive a medical device that has not yet been approved in their own country.
For example, women wanting "gummy bear" silicone breast implants were required to travel outside the United States, as this type of implant had not yet received approval by the FDA.
So in some cases, you may be forced to go abroad due to restrictions in your home country which prevent you from getting what you want.
4) Reduced Waiting Times
Another benefit of having plastic surgery abroad is that you will usually experience much shorter waiting times. For example, in the UK, you can expect to wait 3-6 months for rhinoplasty surgery with a well-known large national firm.
If you want to go with a private surgeon because you feel that they would give you better results, you could be looking at a waiting time of 6-12 months for your surgery!
So if you are in a rush to get your surgery done, then going overseas may be your best option for getting a speedy result.
In Thailand, for example, the well-known Bumrungrad International Hospital can offer you surgery pretty much instantly, usually within days or weeks of your desired date. This in turn makes fitting surgery into your schedule that much easier to do.
International medical facilities have shorter waiting times because they largely operate on patients from abroad, as most local residents are unable to afford plastic surgery.
As a result, not only do you get your surgery done at low-cost, but you will also be operated on in a first class establishment that is designed to meet western standards.
This means that the treatment and care you receive will be of a very high standard, sometimes, even better than in western medical centers!
5) Specialist Surgeons
Choosing the right surgeon is perhaps the most important step when it comes to getting the results you desire. In some cases, this may mean having to travel abroad in order to visit an internationally known specialist surgeon.
This, however, generally only applies to rare or complicated procedures, such as gender reassignment surgery, which are not commonly performed in your host country.
Combining Plastic Surgery With a Vacation
If you are going to visit a new country it's nice to look around, do some shopping and experience the local culture, which is why many people choose to combine their plastic surgery with a vacation.
This is often referred to as "medical tourism", and is something that has steadily been growing in popularity over the past few years due to the declining cost of airline travel and the increasing cost of western medical care.
Popular destinations for medical tourism include: Turkey, Taiwan, Malta, India, Poland, China, Thailand, Malaysia, Colombia, Singapore, the Philippines, Brazil, Argentina, Bolivia, Mexico, Costa Rica and Estonia.
Typically, people who travel to such exotic destinations are usually individuals from wealthy countries such as the UK, USA, Germany, France and Australia, where the exchange rate makes the cost of a procedure cheaper in less wealthy countries.
If you are interested in having a plastic surgery vacation, it's worth speaking with the company that you are thinking of having your procedure with as they will likely be able to offer you some kind of package deal. For example, a deal where you are provided with accommodation, transportation and food.
Such package deals may be advertised under a variety of names such as Cosmetic Vacations, Med Journeys, Surgeon and Safari, and Health Escape. Googling any of these terms will bring up a list of suitable options for you to consider.
 Leisure Activities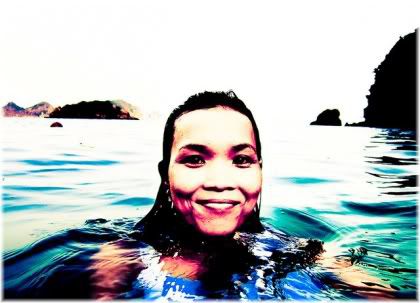 Any leisurely activities you do when abroad should be planned for before your procedure. This is because once your procedure has completed, your main concern should be to receive adequate rest in order to heal properly and make a full recovery.
For example, after your surgery you will probably not be able to swim, dance, play tennis, do water sports, sunbathe, dance, travel sightseeing or drink alcohol. So if you want to do any of these things, do them before you have your surgery and not after!
Recovery
Since you will need time to recover after your surgery, you can either choose to go home shortly after your procedure or spend the rest of your time recovering abroad.
If you choose to go home shortly after your surgery, be sure not to go home too soon. Ideally, you should give yourself a week, perhaps two weeks, to recover abroad just in case you encounter any complications post surgery.
If there are any complications, being in the country that you had your procedure done in will allow you to quickly meet with the surgeon who operated on you. The downside to this, however, is that it will mean an added expense.
Fortunately, medical tourism package deals usually include a 10 or 14 day stay in an apartment or hotel included in the price.
For most procedures, this will be sufficient time to cover the majority of your recovery period and thus allow you to return back to work when you get home. Hopefully, with a nice new body and a great looking tan!
Safety Concerns
Providing that you go to a well-known medical facility, having plastic surgery done overseas should be relatively safe in terms of how a procedure is carried out and the aftercare you receive.
However, travel and surgery posses certain risks which may increase the likelihood of you suffering from post-operative complications.
Of particular concern is the risk of swelling which can be made worse during airline travel due to the high altitudes that planes fly at. For long journeys, you may also not be able to attend to your wounds adequately thereby increasing the risk of an infection developing.
For these reasons, it's usually not a good idea to fly back home immediately after your surgery. Instead, give yourself at least a week to recover as it is during this time that most of your healing will occur, and also when you will be most at risk of suffering from a post-operative complication.
Another risk you may face relates to the type of medical devices which are used by the international surgeon.
Some countries, for example, use soybean oil filled breast implants or other fillers which have not yet been found to be safe, or are deemed to be unsafe, by medical agencies such as the FDA.
You should therefore inquire as to what your international surgeon will use to perform your procedure. This also applies to any drugs or pain medication that you will be given.
Once you have these details, run them by your local doctor to check that everything's o.k and that you aren't being put at risk.
Finally, just as you would do with a plastic surgeon in your home country, you should check an international surgeon's qualifications, the type of training they have received, whether they are a member of any societies for plastic surgery, and how often they perform the procedure that you want to have done.
If you take the time to research your potential plastic surgeon, you will greatly reduce the risk of something going wrong when you have your cosmetic procedure done abroad.
Summary
The following summary provides a quick overview of the advantages and disadvantages of having plastic surgery overseas.
Advantages
Some of the advantages of having plastic surgery done overseas are:
•    Lower cost
•    Get to see another country / have a vacation
•    Privacy
•    Have a procedure which is not available at home
•    Less time to wait
•    Specialist surgeons
Disadvantages
Some of the disadvantages of having plastic surgery in another country are:
•    Travel costs bump up price
•    Possibility of complications from travelling
•    More difficult to see your surgeon once you return home
•    Possible concerns over safety & standards
Videos
Cosmetic Surgery Abroad on GM TV with Dr Foued Hamza
Dangers of cosmetic surgery abroad - Surgeon Charles Nduka
Reviewed – 27th March 2016