If you are thinking about having plastic surgery, then it's generally recommended that you see 3-5 surgeons so that you can compare them and choose the one that will be best for you.
In order to do this, however, you need some way of screening each of the plastic surgery companies and surgeons on your list.
See also: What To Ask & Expect At A Plastic Surgery Consultation (opens in new tab)
You may, for example, have a list of 10 companies that you could go with. But after your screening process, you find that half of those are not suitable for you or that you were not impressed with how they treated you.
Once you have separated the good from the bad, it will also then become a lot easier to decide which surgeons you would like to meet face to face, and ultimately, which surgeon you will choose for your procedure.
To help you with the screening process, use the information given in this article. Also, don't be afraid to ask a company any other questions that you may have, as the more information you can get from them, the more informed of a decision you are likely to make later on.
How To Find A Good Plastic Surgeon
Finding a good plastic surgeon will require some time and effort on your behalf, but the results are well worth it. For if you can find a good surgeon, then not only are you likely to receive natural looking results, but you are also likely to be treated well and looked after properly throughout your procedure.
A top plastic surgeon will also most likely work for a good cosmetic surgery company that has high standards of patient care. This means that you can rest assured knowing that you will experience excellent aftercare during your recovery period.
But with so many plastic surgeons to choose from, finding the best surgeon can be a difficult task if you try to do it entirely by yourself. This is why it's important to get advice and opinions from as many different people as you can.
Below we list some possible sources that this information could be obtained from:
1) Friends & Family
The best way to find a good cosmetic surgeon is to speak with people who have already had plastic surgery.
If you know anyone who has undergone a cosmetic procedure, ask them about their experience, if they would go with the same surgeon again and for any advice they can give you.
If you can speak to a past patient firsthand, then this is probably going to be your best source of information as you will get advice from someone who has already done what you are looking to have done. You do, however, want to ensure that you get the right type of advice.
For example, if your friend recently had a breast augmentation procedure, but you are interested in having rhinoplasty, then the advice they give you on their surgeon may not be all that helpful. As you want to know who the best rhinoplasty surgeon is, not who the best breast surgeon is.
2) Plastic Surgery Forums
If you don't know anyone who has had plastic surgery before, then the next best thing is to read about other people's experiences online, such as by visiting a cosmetic surgery forum.
One of the main advantages of forums, is that you can get many different opinions on lots of different surgeons and companies from previous patients. With these reviews, you can then draw up a short list of potential surgeons that you could have your procedure with.
Finally, for those who are interested in having plastic surgery abroad, online forums can be an excellent way to get detailed information on what it's like to have surgery in another country, where the best medical facilities are and what foreign cosmetic surgeons are the best.
So whether you are interested in having a nose job, boob job or even just something as simple as Botox or liposuction, be sure to make use of these forums as they can be an invaluable tool in helping you to make the best decision possible.
3) Your Doctor
Asking a doctor or General Practitioner (GP) about plastic surgery, can be a good way to get professional and expert advice on finding the best surgeon for your procedure.
However, be wary of any medical doctor who offers to do the surgery for you, as if they have not been trained in plastic surgery, then you are unlikely to get good results from them.
Believe it or not, a physician can do a weekend plastic surgery training course and then advertise themselves as a plastic surgeon.
Such doctors, however, will usually not be board certified surgeons and so shouldn't really be practicing plastic surgery as they have not been adequately trained for it.
If you ask your doctor for help and advice about your procedure, some of the questions that you might like to bring up with them are:
• If a member of your family was going to have plastic surgery, which plastic surgeon would you advise they go to?
• Is your recommendation a professional recommendation or a personal recommendation?
• Why do you think that particular plastic surgeon is a good choice?
• Looking at my list of potential plastic surgeons, is there anyone that you would add or remove?
• What are the risks with the surgery that I want to have done?
Here's a good tip. If you know an anesthesiologist, ask them for a recommendation for a good plastic surgeon as they see a lot of surgery being done and so know who the good surgeons are.
But be careful who you ask, because if you ask a medical professional who is part of a large-multi specialty group for cosmetic surgery, then they are likely to only recommend other surgeons who work within that group.
This means that they won't tell you who they really think is the best plastic surgeon, but only who is the best surgeon in their group or hospital.
4) Ask a Nurse
Getting the opinion of a nurse or health care professional can be an excellent way to find out who the good plastic surgeons are, as nurses work with surgeons every day.
As a result, their opinions are likely to be based on the results a surgeon produces and how they treat their patients.
If you don't know a nurse, some of the places that you can find one are:
• Surgery center  – Any nurse working in a cosmetic surgery center.
• Hospital  – Try and speak with operating room staff or nurses in outpatient recovery units.
• Recovery facility  – Some surgeries have recovery facilities for their cosmetic surgery patients. If you can speak with the staff who work in such facilities, you will be able to find out which surgeon gives good results.
When you find a nurse that can give you their recommendation, be sure to ask them the following questions:
• If you were having my procedure, which cosmetic surgeon would you go to?
• Which cosmetic surgeon would you avoid?
• What do you like about the surgeon who you have recommended?
Choosing The Right Surgeon For You
A good plastic surgery company will want you to be fully informed about the procedure that you are thinking of having done.
As a result, you should never feel as though you are being rushed or forced into making a decision that you are not yet ready to make. Remember, you are the paying customer, and so you have the right to ask as many questions as you feel is necessary.
Below are listed some questions you might want to ask when meeting with a surgeon to help you choose one that's right for you:
1) Board Certification
• What sort of board certification does the surgeon have? And does their training include the procedure that you want to have done?
A board certified plastic surgeon is a surgeon who has undergone training in general surgery for a minimum of five years, in addition to further two years training for plastic surgery.
A surgeon who is board certified, is therefore well qualified and capable of carrying out your procedure safely and to a high standard.
Some of the types of certification that a surgeon can have include certification from the following boards:
The American Board of Plastic Surgery
The American Board of Facial Plastic and Reconstructive Surgery
The American Board of Dermatology
Board certification is the absolute minimum that you want from a surgeon. This is because any doctor can call themselves a plastic surgeon without having undergone proper training in cosmetic surgery.
Your risk of something going wrong and getting a bad result is far higher with these types of "plastic surgeons", so it's in your best interest to stay away from them no matter how cheap they offer to do your procedure.
2) Surgery Center or Hospital?
• Are you operating in an accredited surgery center or hospital? If not, does your office have an accredited surgical suite?
If your plastic surgeon has privileges to operate in a hospital, or operates from an accredited medical facility, it means that the surgeon's background has been checked by other medical professionals and is deemed to be good enough to be working in that hospital.
This is also important from a safety point of view. As in an accredited hospital, you will be operated on under sanitary and hygienic conditions.
If any complications do occur, then there will also be staff, equipment and drugs available to ensure that you are properly treated.
Not all procedures, however, will need to be carried out in a hospital. Minor non-surgical procedures for example, such as Botox or laser skin resurfacing, may be carried out at a local outpatient facility.
3) Society Membership
• Are you a member of any societies for plastic surgery?
If your plastic surgeon is a member of a society for plastic surgeons, such as the American Society for Aesthetic Plastic Surgery or The British Association of Aesthetic Plastic Surgeons, then you can feel confident knowing that your surgeon is fully qualified and well-trained to do the job.
Be sure to check out the society that your surgeon says they belong to. You can usually do this simply by going to the societies website and typing in the name of the surgeon.
Also, be sure that the society is a reputable one, has been around for some time and is not just an unofficial society that the surgeon and their pals have set up to make themselves look good.
4) Anesthesia
• What types of anesthesia do you offer, and do you use a board certified anesthesiologist or a certified nurse anesthetist? Will the doctor or nurse sedate me?
Generally, it's better to have a board certified anesthesiologist or a certified nurse anesthetist, as they are trained and qualified to sedate patients. The chance of something going wrong is much lower when you have specialists working alongside your surgeon.
5) Working Experience
• How long has the surgeon been in practice and how many years of surgical training have they received?
This is a very important question to ask, because the longer a surgeon has been practicing, and the more training they have had, the more experienced and skilled they will be.
At a minimum, try to find a surgeon who has been practicing for 5-10 years. This will have given them plenty of time to practice on other patients rather than practicing on you!
For very experienced surgeons who have been practicing surgery for decades, you will probably find that they practice out of their own surgery company and are recognized as one of the top plastic surgeons in your country. They are also likely to be the most expensive!
6) Specialization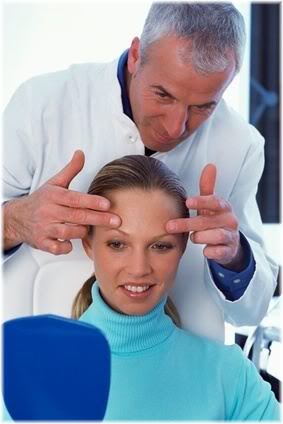 • What percentage of the surgeon's procedures are devoted to cosmetic surgery?
The best plastic surgeons will do only plastic surgery. As a result, they do surgical procedures on a weekly basis and so are able to develop their skills to a high standard. Other types of surgeons, however, may only do plastic surgery in their spare time or in addition to their other duties.
As a result, such surgeons may be less skilled at doing plastic surgery, and if they do surgery infrequently, they may also be out of practice. Obviously, this will increase the risk of something going wrong or you getting a result that you are not entirely happy with.
So if you want cosmetic surgery, go to a company that only does cosmetic surgery and nothing else.
Note: Cosmetic surgery can include surgical procedures such as abdominoplasty and facelifts, in addition to non-surgical procedures such as microdermabrasion and collagen injections.
7) Aftercare
• What kind of follow-up care or patient aftercare does your company provide?
Aftercare is a very important part of surgery and involves how you are treated once your procedure has been completed. You should be made aware of what is expected of you after your procedure in terms of how long you are able to stay in the medical facility or hospital.
Most companies will only allow you to stay for a short period, so you will need to make arrangements to get home once your procedure has been completed. At a minimum, the company you go with should be able to book you a cab home or arrange some other form of transportation for you.
For major types of cosmetic surgery, such as abdominoplasty or thigh lift surgery, you will be able to stay in the facility for longer than with most other procedures and this should be included in the cost of your surgery.
You also want to know when you are expected to return after your surgery for a checkup. With some procedures for example, such as rhinoplasty, you will be expected to return to your surgeon in order to remove the splint on your nose and to check that your nose is healing properly.
Finally, you should also be informed about any pain medication or antibiotics that you will be given, in addition to information on cleaning your wounds and changing your dressings.
8) Complications
• What are the common complications for the procedure that I want done?
All surgeries carry risks, and plastic surgery is no different. You should be made fully aware of the risks that could happen during your procedure such as medical complications during surgery, the risk of getting a result you don't like and the risk of permanent damage to your body.
Although your chances of suffering from such complications will be greatly minimized if you go to a reputable company and surgeon, complications can still happen and so are something that you should be aware and accepting of.
Remember, when it comes to plastic surgery there are no guarantees, and so you must be prepared for all eventualities.
If you are told that the risks of surgery are nothing to worry about, or are not told about the risks of your surgery at all, then be very wary of going with that company/surgeon as they probably don't have your best interests at heart.
9) Procedure Experience
• What procedure does the surgeon perform most frequently?
You are likely to get the best results from a cosmetic surgeon who does your procedure and your procedure only.
So if you want rhinoplasty, look for the best rhinoplasty surgeon. If you want breast surgery, look for the best breast augmentation surgeon. And if you want a facelift, look for the best facelift surgeon. By going with a specialist, you will know that they are well experienced and capable of doing your procedure to a high standard.
The other type of surgeon that you can go with, is known as a general plastic surgeon. Such surgeons carry out all types of plastic surgery.
One day for example, they might be doing rhinoplasty on someone's nose. The next day, they might be inserting breast implants into a woman's breasts, and then the day after, they may be sucking fat out of someone's waist while performing liposuction surgery.
A general surgeon will have less practice doing one particular type of procedure, and so they are unlikely to be as skilled as a specialist surgeon.
They will, however, be cheaper, as they will usually work for the large national plastic surgery firms which you often see advertised in magazines or on TV.
10) Revision Surgery
• Who pays for the cost of a second or third surgery if it becomes necessary?
Not all cosmetic surgeries go according to plan, and so sometimes, you find yourself with a result that you neither wanted nor were expecting. In such cases, a secondary surgery, called a "revision surgery", will be required to correct the results of your first surgery.
It's important that you find out what the company's policy on revision surgeries is, because not everyone has the money available to pay for a second surgery so soon after their first.
If you were to get a bad plastic surgery result for example, but then didn't have the money for a second surgery, you could be left with a disfigured looking appearance until you are able to afford another surgery. This is obviously a position that nobody wants to be in, but it has happened to more people than you might imagine.
Ask your surgeon if you will have to pay for a revision surgery if one is required, or if a revision surgery will be carried out free of charge. If you do have to pay, which is usually the case, this should be at a discounted rate and not at the full cost of your original surgery.
11) Operating Surgeon
• Will the surgeon perform the entire procedure?
Some cosmetic procedures, such as breast reduction, require two surgeons, and so you should know as much as you can about both of the surgeons before going ahead with your procedure.
Ideally, this would involve having a consultation with both surgeons, and then checking up on their background and qualifications.
Looking At Before & After Pictures
Before and after plastic surgery photos are one of the most useful ways for determining the skill of a surgeon. Unfortunately, many cosmetic surgery companies fail to keep such pictures up to date.
One of the main reasons for this is that most happy patients don't come back for post operation pictures, and some people, such as those who used to have gross deformities, don't want their picture being used in public.
What this all means is that if you can find a company which can show you a set of before and after photos, then there's a good chance that they are also an organized and well run operation.
When looking at before and after pictures, however, you need to be very critical of them as the results you see are likely to resemble the results that you will get.
Below are four questions that you can ask yourself when looking at before and after plastic surgery pictures. Hopefully, these should help to give you a better idea of what to expect from your surgeon.
1) Does the Result Look Natural?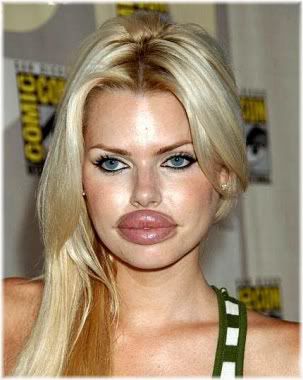 We have all seen pictures of plastic surgery gone wrong, such as where someone has had a bad face lift and now looks unnatural.
A sign of a good cosmetic surgeon is that they are able to produce natural looking results that enhance a person's beauty rather than detract from it.
So ask yourself, does this person look like they have had cosmetic surgery? If the answer is no, then the surgeon is likely to be highly skilled, very experienced and well-trained.
2) What Is The Surgeon's Aesthetic Vision?
What you may consider to be a good looking cosmetic surgery result, may differ from what the surgeon considers a good looking result. This is referred to as the "aesthetic vision", which basically means the surgeon's taste.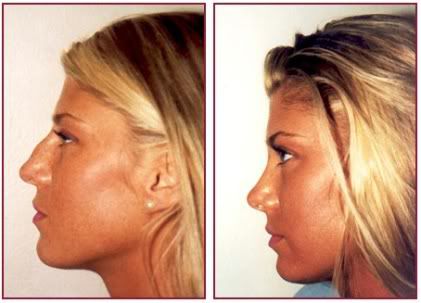 After carrying out plastic surgery for a while, surgeons begin to look at things differently. Some become more critical, and some become more accepting of flaws.
A good way to determine how similar your aesthetic vision is to the plastic surgeons', is to ask them to show you their best and worst before and after pictures. If you agree with what the surgeon shows you, then there's a good chance that you both have the same idea as to what looks good.
Be very cautious if you have different tastes, however, as you may end up being unsatisfied with the results that you get from that surgeon.
3) Is It Too Good To Be True?
Although top surgeons can produce consistently high results, they may have a bad day where they produce average results or below average results. So be wary if all the pictures that you see are of perfect results, and ask to see a wide range of outcomes.
Also, make sure the pictures that you see are hard print Polaroid pictures, as nowadays it's far too easy to alter pictures using photo editing software.
4) Are They The Surgeon's Patients?
This is a simple question, but one that's often overlooked. Make sure that the before and after plastic surgery photos which you are looking at, are in fact the surgeon's work and not those of another surgeon.
Sometimes, surgeons use an album which contains their work and the work of other surgeons in that practice. The only useful pictures will be those that can show you what your surgeon is capable of.
Questions To Ask Your Surgeon
Use the following checklist to remind you of the important points that you should be thinking about when choosing a plastic surgeon:
•    Are they board certified?
•    Are they a member of any societies?
•    Have they been recommended by other people?
•    Are they a general or a specialist surgeon?
•    How many times have they performed your procedure?
•    How long have they been practicing?
•    What type of training have they had and how long was it?
•    Can you speak to previous patients?
•    Can you see before and after pictures?
•    How would you rate their level of expertise?
•    Do they operate from a certified medical facility?
•    Do they have hospital privileges?
•    What type of aftercare & support will you receive?
•    Do they act like a salesperson or a medical professional?
•    Do they offer you a limited time price discount?
•    Do they make you aware of the risks of surgery?
•    Have you verified what the surgeon has told you about themselves?
Videos
How to Find a Good Surgeon
How to find a Real Board Certified Plastic Surgeon
Reviewed – 26th March 2016