In this guide you will learn what questions to ask at a plastic surgery consultation, what happens at a plastic surgery consultation, and what to expect.
Knowing this information beforehand will help you to make the right decision in choosing the surgeon who will give you the best result possible.
See also: How to Find & Choose A Good Plastic Surgeon (opens in new tab)
What To Know When Booking A Consultation
To book a plastic surgery consultation you simply call up or email the company who you are thinking of having your procedure with. At this stage, you can then request to meet with a surgeon, or alternatively, request for an information pack to be sent to your home.
During your consultation, you will have the opportunity to ask questions about your procedure and express any concerns you may have.
If you are meeting with a surgeon, you may also receive a brief examination to determine how suitable you are for the procedure in question.
The following video gives you a rough idea of what to expect during a consultation meeting. Note that the surgeon will initially discuss the basics of the procedure, or the different procedure options, and then the rest of the consultation will largely be driven by your questions.
ny plastic surgery Dr Vitolo breast augmentation consultation video
Not all consultations, however, are worth attending, as you may not get the information you require. So rather than wasting time, use the following questions to help you determine who you should and shouldn't have a meeting with:
1) Will You Meet A Surgeon Or Sales Rep?
If you are told that you will meet with the surgeon who would be operating on you, then it's in your best interest to attend.
This is because you will be able to question the surgeon directly, and by doing so, determine whether or not you would like them to operate on you.
If, however, you are told that you will meet with a representative, then it's probably not worth attending, as representatives are likely to be less knowledgeable than a surgeon and most of what they tell you can be found online or over the phone.
2) Will You See Before & After Photos?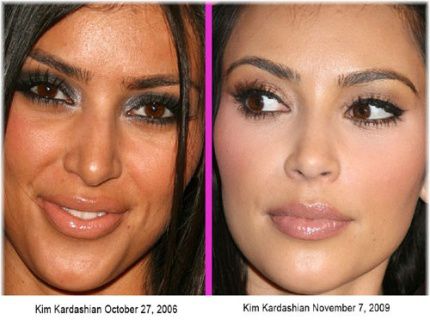 A good way to determine the skill of a surgeon, and what sort of results you can realistically expect from them, is to see before and after photos of the surgeon's previous work.
If you are told that these will be made available to you, that's a sign that the consultation would be worth attending.
If not, you may still want to go ahead with the consultation, but just bear in mind that you will have no way of determining how good that surgeon really is.
3) Can You Talk To Other Patients?
One sign of a high quality plastic surgery company is that they allow you to talk with other people who they have operated on. Ideally, this should be done face to face, as you have no way of verifying the authenticity of other forms of patient contact.
Speaking with other people who have had surgery will give you a much better idea of what to expect during and after your procedure. For example, you may be interested in finding out what sort of scaring you will be left with? Or what the recovery period will be like?
By speaking to a past patient, you can gather first hand information from someone who has already done what you are hoping to do. This will help to make you much better prepared and less likely to suffer from unexpected surprises later on.
4) How Much Will Your Surgery Cost?
The idea of a consultation is to get as much information as you can about the procedure you want to have done, and that includes the price. So ask if you will be told during your consultation exactly how much your procedure will cost.
Some surgeons may give you a range rather than an exact value, but this leaves you vulnerable to paying more later on, so an exact quotation is preferred whenever possible.
Another question that is worth asking, is whether or not you will be told about the costs should a revision surgery be needed. Some plastic surgery companies will offer this for free, some will offer a discounted rate, whilst others will charge you the full amount.
5) Is The Surgeon Available?
If you want to have your surgery during a certain time period because you are unavailable during other times, then ask if the surgeon will be able to operate on the dates that you are free. If the surgeon is fully booked, then there is no point in even attending a consultation.
6) How Long Will the Consultation Last?
The length of your consultation can be a good indication as to the quality of the company whom you are dealing with.
If, for example, you are only given 10-20 minutes for your consultation, then it's probably not worth your time going as you won't have enough time for a detailed discussion.
Some surgeons deliberately keep their consultations short so that there will be less time to talk about the risks involved. This is a common tactic used to hard sell you in to surgery by not mentioning or downplaying the risks for fear of scaring you away.
If you are given an hour, then this shows that the company respects their patients enough to give them adequate time to inform them about the procedure.
7) How Much Will The Consultation Cost?
Some high quality cosmetic surgery companies will offer a free consultation with the surgeon, whilst others will charge for it.
What you choose to do is up to you. But why should you have to pay to determine if a surgeon is right for you, when there are plenty of other surgeons to choose from who offer consultations for free?
There is an exception to this, however, and that is with the top quality surgeons who you know are good because lots of people have recommended them.
Such surgeons are usually in heavy demand, and so don't have the time to deal with people who may or may not be serious about having surgery.
So if you are dealing with a top surgeon, then it's probably worth paying for your consultation. How much will vary between different surgeons, but you can expect to pay somewhere in the region of $100-$200.
Signs Of A Good Plastic Surgery Company
How you are treated when you call or email a cosmetic surgery company can very often be a good indication as to the overall quality of service that you are likely to receive.
Some of the signs of a good company are described below:
• Your phone call is answered promptly or you receive a reply to your email quickly.
Some companies have lots of people calling them, in which case, you may be left on hold. That's ok, providing it's not for too long.
But if you call and nobody answers or you are left on hold for a very long time, then move on to another company that is able to adequately staff their operation.
When it comes to email, you should also expect a quick reply. I have experienced several companies, for example, that have emailed back the same day, usually within a few hours. Now that's good service!
The reason you want to be able to contact a particular company easily and speak with someone quickly, is because if you do have surgery with them and something goes wrong, then you want to know that the company who you are dealing with will be there to take your call and respond to your needs promptly.
• When you call to speak to someone about your procedure you are not put on hold multiple times.
Being put on hold once or twice may be necessary, but if you are continually being put on hold, then it usually means that either the person who you are speaking with doesn't have the information you need or that they are taking other calls.
In both cases, this could indicate a company that does not adequately train its staff and/or does not have enough staff to cope with the number of inquiries which they are getting.
• The staff member you call gives you plenty of time to speak with them, and you don't feel rushed or that they want to end the call as soon as they can.
When you speak with a staff member, you should be treated like an individual. This means that your needs should come first and be catered to adequately and to your satisfaction.
If you feel that you are being rushed on the phone, or that the other person doesn't really care about what you are saying or isn't even listening to you, hang up the phone and call another company.
• You are offered additional information sent to your home address.
This is usually a good sign, as it indicates that the company wants to give you as much information as possible and allow you to make up your mind in your own time.
Be careful, however, of companies who just send you information when what you really want is to speak with someone to ask them questions.
• The staff member is very understanding of your schedule, whether you want surgery in a few months or in 6 months.
Everyone has a certain time when they would like to have their surgery. This may be dictated by when they can get time off work, or by other factors such as commitments which they have to friends or family.
Whatever your reason is, a good plastic surgery company will try to accommodate your schedule as best as they can in order to make your procedure as convenient for you as possible.
However, it is unrealistic to expect to have surgery whenever you want, as there will likely be other people who are booked in ahead of you.
If you want to have your surgery with a well-known and popular surgeon, your chance of getting your surgery date for exactly when you want will be even slimmer.
What to Ask & Do During Your Consultation
Your consultation will help you to determine which company and which surgeon you would like to have your procedure with.
You should try to make the most of this opportunity, so that you can gather as much information as possible in order to make the best decision possible.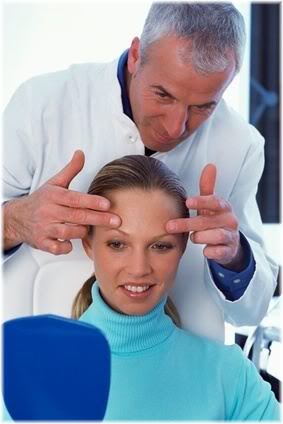 Let's now look at some of the things you should ask and do during your first consultation meeting.
1) Meet With The Surgeon
During your plastic surgery consultation you want to meet with the surgeon rather than with a nurse or representative.
As stated earlier, seeing anyone else other than the surgeon is largely a waste of your time, as the information you obtain could be easily obtained via other means such as phone, email or on the company's website.
2) Communicate Your Needs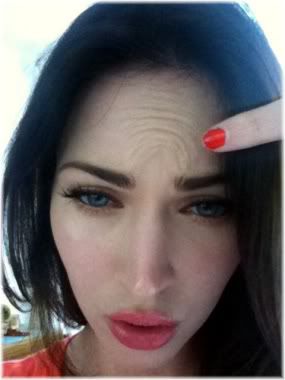 Be very clear about what you would like the surgeon to do, and make sure that they listen to your concerns and needs. Be careful of surgeons who seem to have a set outcome in mind and don't appear to be listening to what you really want.
3) Communicate Your Motives
Tell your surgeon exactly why you want you have plastic surgery. This will help to create a bond between you, and will also make the surgeon more sensitive to your needs.
In some cases, your surgeon may determine that you would not benefit from surgery. For example, your problems may be better tackled by visiting a psychiatrist or a psychologist rather than a plastic surgeon.
4) Ask Questions About Your Procedure
Don't go into your consultation without asking any questions. If you don't ask any questions, you are unlikely to gain a clear understanding of what to expect during your procedure.
Prepare a set of questions before your consultation so that you will have them ready when you meet with your surgeon. When you ask those questions, make sure that you get an answer that you are satisfied with. If not, keep on asking until you do.
5) What Alternatives Are There To Surgery?
Plastic surgery is a major undertaking and so is not something that should be rushed into.
Ask the surgeon whether surgery is your only option, as there may be cheaper and less invasive procedures which could help you.
6) What Training Does The Surgeon Have?
You want a top quality surgeon who is well-trained and fully capable of doing the procedure that you require.
So make sure that you find out about the surgeon's qualifications, board certification and previous experience. At a minimum, make sure that the surgeon is board certified, has done your procedure before and does it on a regular basis.
7) Look At Before & After Photos
Before and after pictures are a great way to see what sort of results you can expect, whilst also seeing how skilled the surgeon is.
Ideally, you should be looking for a surgeon who can produce natural looking results with minimal scarring.
8) What Results Can You Realistically Expect?
Whilst you may want a particular result, it might not be possible for you to achieve it. Your surgeon will tell you what they can and can't do for you, so make sure you have a clear idea of what you hope to obtain from your surgery.
9) Be Open & Honest
The more information that you can tell the surgeon about your current level of health and lifestyle, the smoother your procedure is likely to go and the less risk there will be of you suffering from any complications.
Inform the surgeon about things such as eating habits, level of exercise, smoking, drinking, drug use, health conditions and any medication that you take.
10) Ask For Recommendations
If you ask a surgeon for recommendations of other surgeons and they give them to you, then this is a sign that they are confident in the quality of service that they provide.
Other surgeons may not be so keen on doing this, as they might fear that you will go elsewhere to someone better.
11) Ask What Happens After Your Procedure
An extremely important part of having plastic surgery is the recovery period after your procedure.
Find out what care you will receive after your surgery, as you want to make sure that you are looked after both during and after your procedure.
12) How Much Will Your Surgery Cost?
Ask for a specific figure as to how much your surgery will cost. Do not settle for a wide range figure as you are likely to end up paying the upper range.
Signs Of A Bad Cosmetic Surgery Company
Any of the following warning signs could indicate an unprofessional and low quality cosmetic surgery company.
If you notice one of these warning signs then you may be able to excuse it, but if you notice two or three, then you are probably better off looking for another plastic surgeon.
• When you call to book an appointment nobody answers the phone or you get an answer phone.
• You feel rushed or feel as though the other person is not interested in what you are saying when you call to book an appointment.
• The staff are rude.
• You were told that you would receive informational material before your consultation, but you never received anything.
• When you ask staff questions, they are unable to answer you because they don't know the answers. They are not very knowledgeable about what goes on in the company they work for.
• They are unable to give you a rough estimate of cost.
• You are told that you will be meeting with a representative instead of the surgeon during your consultation.
Warning Signs During Your Consultation
• You arrive at the consultation but spend a lot of time waiting and feel as though your time is not being respected. Some surgeons are very busy however, so if they apologize, you may want to excuse them the first time this happens.
• You feel as though you are just another body that they will be operating on. They do not treat you as an individual, are not friendly to you and don't take the time to get to know you.
• Your surgeon doesn't seem concerned about any of questions you have or anything which you are worried about. You feel as though you are getting a generic answer that is given out to everyone.
• You are not shown before and after pictures as examples of the surgeon's previous work.
• You are charged for the consultation. This doesn't necessarily indicate bad service, but the very top cosmetic surgery companies will usually offer consultations for free. An exception to this are private cosmetic surgeons, as many of the top private surgeons will charge for the consultation.
• You are unable to find in writing anything about the company's policies relating to the cost of a second surgery if something goes wrong.
• You feel uneasy in the environment you are in, like you are getting a bad vibe from the place. People seem disinterested in you and you may hear contradictory information from different staff members.
• You feel pressured into booking surgery for a particular day, even though you would like more time to think things over.
Other Warning Signs
• You are told something which sounds too good to be true, and other surgeons have told you something different.
• After your consultation you do not receive any follow-up material which makes you feel as though they don't really care about you.
• You get a bad feeling about the surgeon and their practice. In such cases, it's usually best to trust your instincts and look elsewhere.
• You are self-conscious about a certain area of your body, but you feel as though the cosmetic surgeon or the staff are being insensitive about it.
• The cosmetic surgery company has poor facilities and looks shabby or run down.
• You are unable to verify whether the surgeon is board certified or if they belong to any of the top societies for plastic surgery.
• Your surgeon seems inexperienced in the procedure that you are looking to have done.
All of the above factors convey the message that you are not important and that the company doesn't really care about you as an individual.
As far as they are concerned, you are just another customer who has to be processed through the machine. Who would want to go with a company like that?
Generally, you will find that whenever you are being rushed or not being attended to adequately, it's with a large plastic surgery company that has many customers and patients to deal with.
This is usually because they operate on a national scale, and so can offer very competitive prices which then draws in the crowds.
Unfortunately, in order to maximize their profits, they may try to speed up all areas of their business in order to serve as many customers as possible.
So if you are being rushed and not given enough attention during your pre-consultation phase, then you will probably receive the same treatment when they operate on you.
Videos
eyelid blepharoplasty Part 1 Cosmetic surgery consultation
eyelid blepharoplasty Part 2 Cosmetic surgery consultation
How to find a Real Board Certified Plastic Surgeon
Reviewed – 26th March 2016